The deepest dig into the archives yet !!! Ladies and Gentlemen – we give you:
Season One – The very first incarnation of the 20MeterBreit Web presence !!!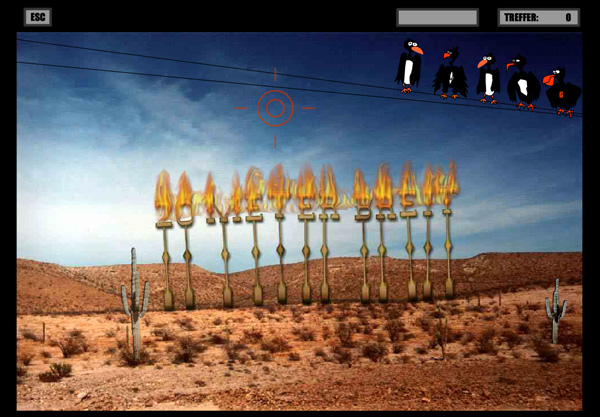 This nifty piece of online entertainment was launched in may 2003, when the highly anticipated "Grosser Wagen" EP was released.
Go on, click the link above, play the game and report your highscores !!!
All this digging around makes us hungry and requires some place to put all that old stuff we find. So while quickly grabbing a sandwich we created a new page for all those precious things: Olde (in the menu above)
Enjoy and check back there regularly to find out what is revealed next …