As we continue digging in our rather disorganized but extensive 20MeterBreit archives, every once in a while we discover some gems worth to be preserved and shared with the world.
This is the place where we collect them …
---
Ladies and Gentlemen – we give you:
Season One – The very first incarnation of the 20MeterBreit Web presence !!!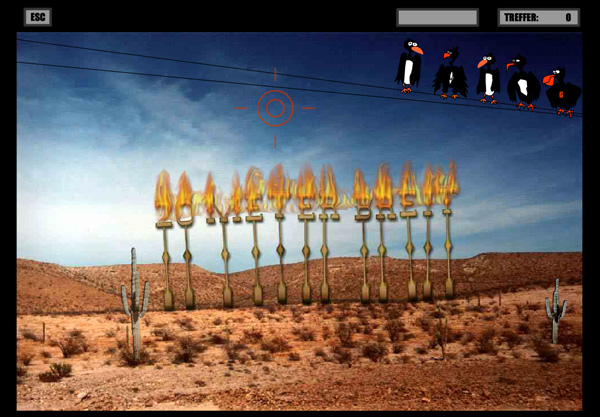 This nifty piece of online entertainment was launched in may 2003, when the highly anticipated "Grosser Wagen" EP was released. Unfortunately most of the written text is in german, but you probably don't need any advice on how the game works anyway.
So go on, click on the link above, play the game and report your highscores !!!
---
The second deepest dig into our abyssal archives yet!!!
Ladies and Gentlemen — for your personal well-being and entertainment:
Season Two — Wir nennen Dich Rock! — Re-revisited